Condition
The location is an underutilized urban space which is originally designed to be an water pond. There are certain possibilities to adjust it for the use of urban skating. The existing forms, location (traditional skating gathering point – see the photo) and transport accessibility provide good conditions for becoming a vital place for the skating scene in the city of Sofia.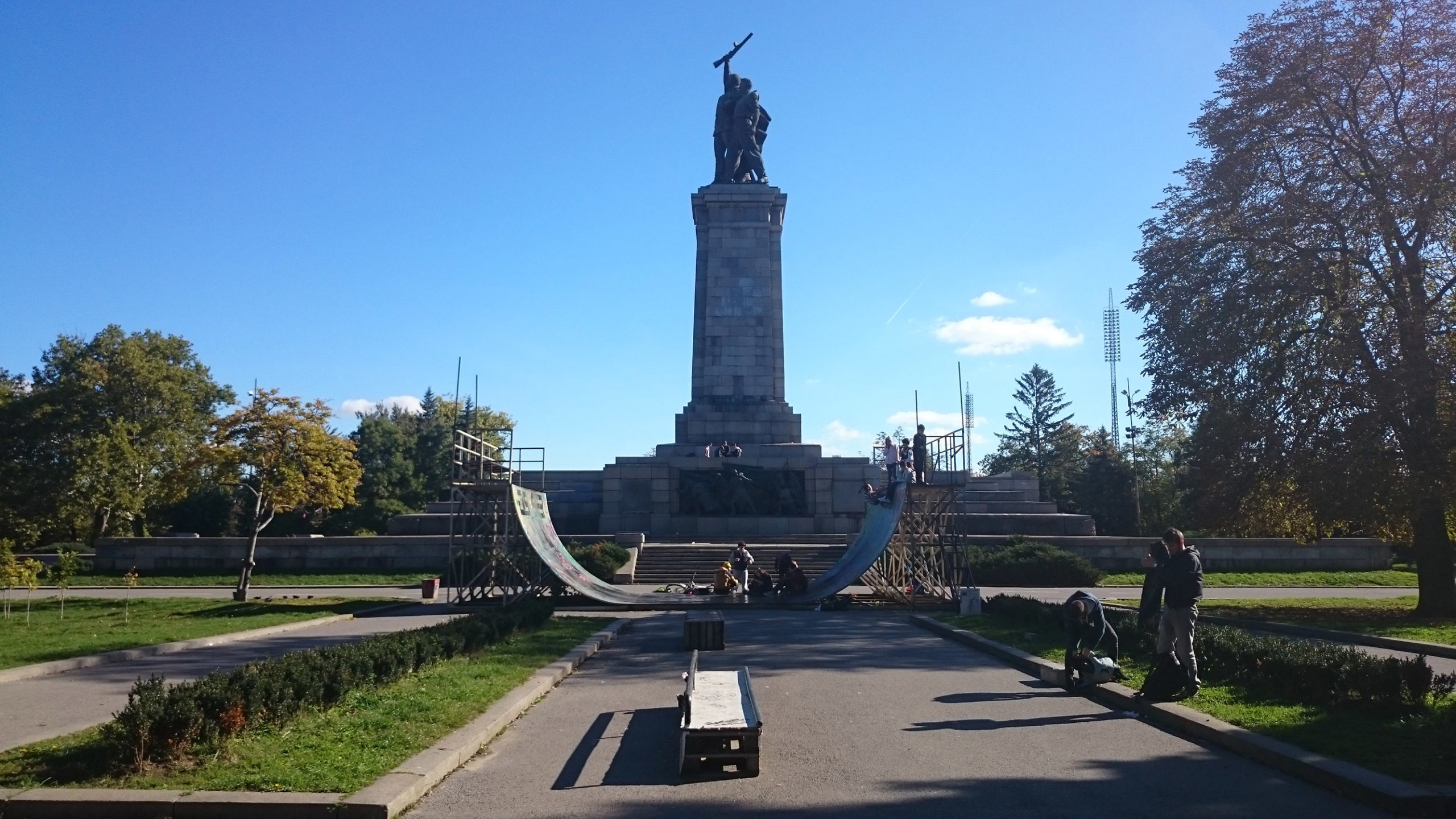 How-to Manual / Tips
1) Promote the idea to the skating community in Sofia and verify if there is a support for the idea;
2) Get familiar with the legal framework in respect to the particular public space – the park is defined as public space within zone six by the "Ordinance on movable objects for advertising, information and monumental decorative elements and advertising activities on the territory of Sofia Municipality";
3) Explore technically possible spatial / surface adaptations to facilitate skating usage;
– The paves can be replaced with smooth textile to be used by skaters but also retain the possibility the structure to be also utilized as a pond.