In the evocative framework of a former salt warehouse in Venice, the self-managed S.a.L.E. Docks space, we took part in a festival for artistic interventions and social engagements called Dark Matter Games and inspired by the homonymous book by Gregory Sholette.
The S.a.L.E. Docks is an independent space run by cultural workers, artists, and students. They define themselves as a practice in which "the central focus is culture – culture as an element of collective work and common good, rather than a form to be exploited".
The S.a.L.E. space becomes particularly significant for activism and the demand for common space in a city threatened by gentrification, foreign investments and massive tourism like Venice.
Every year the city is destination for people from all over the world coming to see the unique city and its massive cultural events. This huge amount of consumers is often not compatible with the inhabitants trying to live their public space.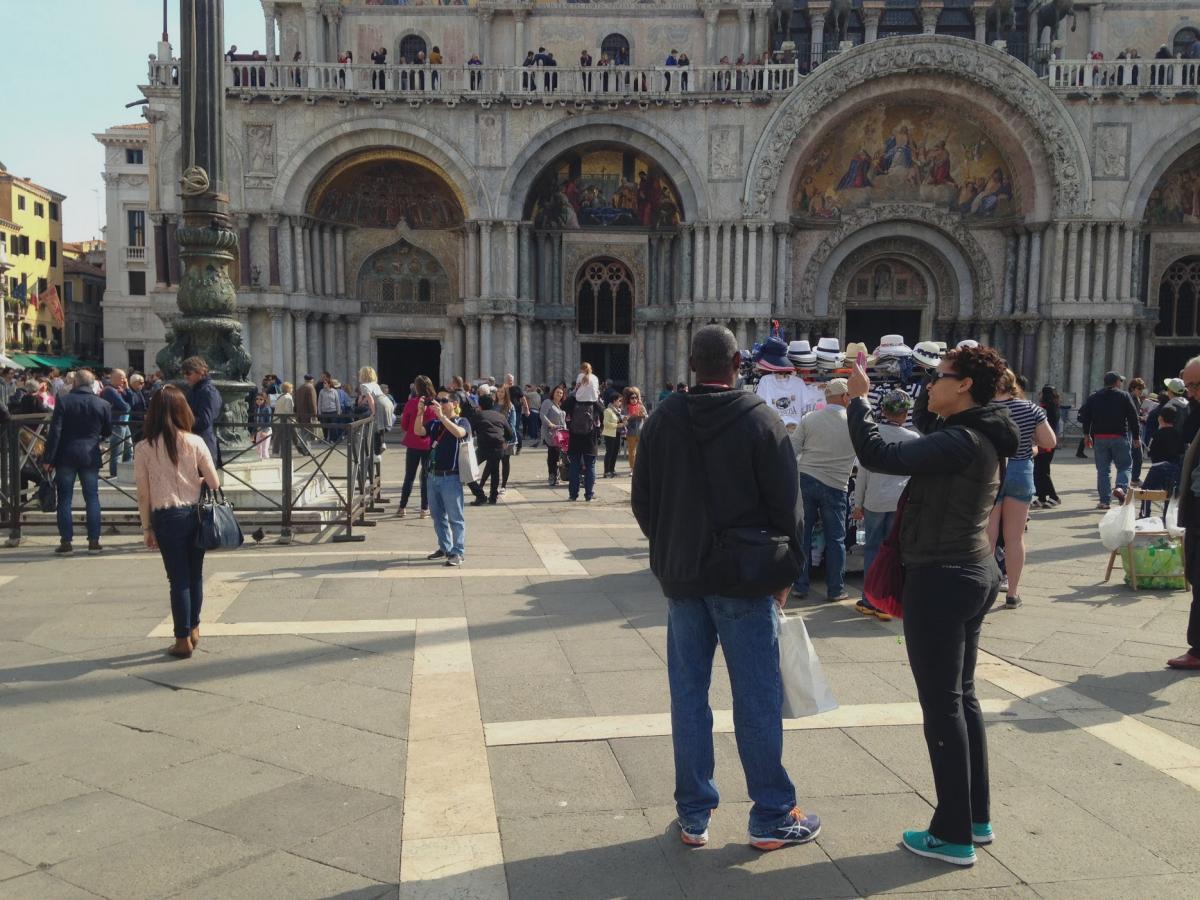 During the 4-days festival, not only we had the chance to present the Public Space Tools website and his focus on the city of Barcelona, but we also had fruitful exchanges with interesting practices from all over.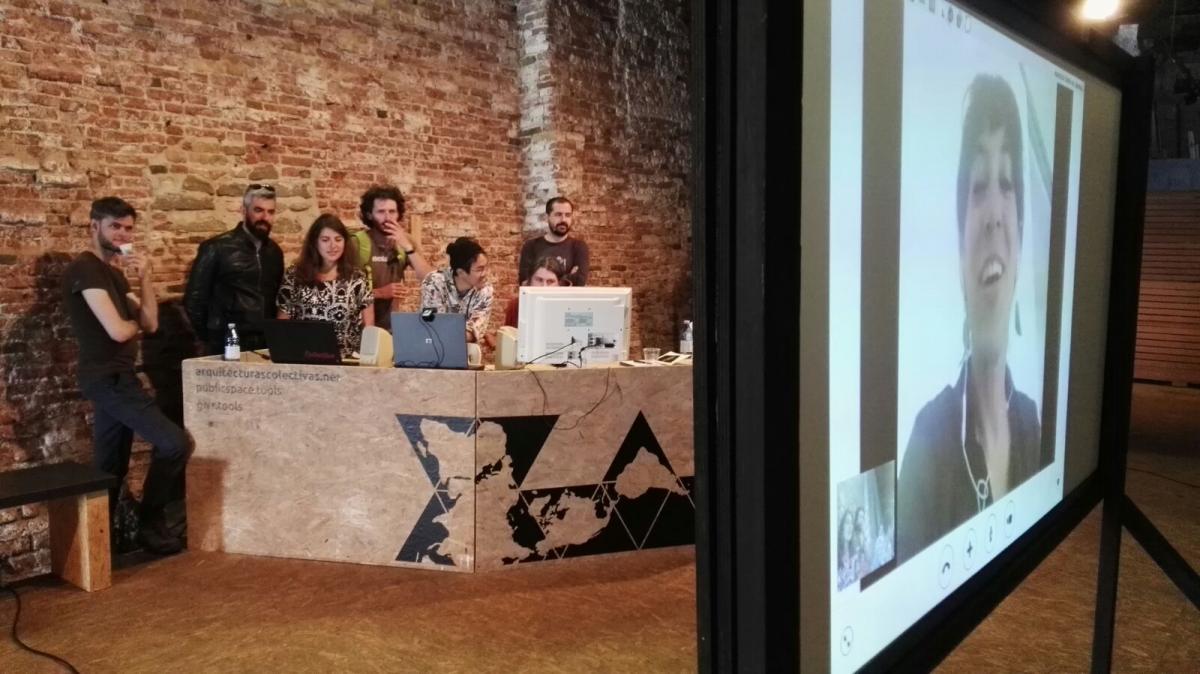 In particular, we spoke with Einat Tuchman, who was live streaming from Molenbeek (Brussels), struggling with the organization of the Espace Tous, a neighborhood event about participation and community involvement in the public space.
Then, we connected through Melih, who was in Venice with us, to his collective in Istanbul. That was a nice talk about the importance of such a space in this moment in Turkey, its influence in the neighborhood, its relevance as a cultural center and especially the how-to keep it alive and common through the years.
We got in touch with other initiatives and performances that reclaim public space as a Common, finding common challenges and interesting practices.
Among them, the toadbags and posters by Flup Marinus and Tuur Marinus, whose concept was meant to be a provocation on how to go unnoticed in public space and skip the line to enter the Biennale.
Or also the EM Tools for urban mapping and performance practice, a choreographic method conceived by Alessandro Carboni that uses the body as device to capture, to extract urban events and to map what happen in a place in its geometrical and temporal extensions. It is a way of thinking about urban space and its representation so different from what we are used to, which allows us to explore new perspectives and to appropriate the space through sensory analysis.
We left Venice full of optimism, energy and good memories. We met new people, we saw old friends, we shared our experiences on public space and we enjoyed it with others.